Straumann® Implant Treatment Procedure

Five Steps to a New Smile
A thorough diagnosis, individual consultation, and a skilled dental team are the cornerstones for successful dental implant treatment.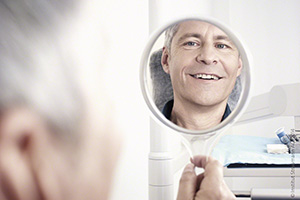 Step One: Diagnosis and Decision-Making
After gathering information via your oral X-rays, we will assess the treatment options open to you. We will discuss the advantages and disadvantages of the various solutions so you are well-informed on every aspect of the procedure before making a decision.
Step Two: Implant Placement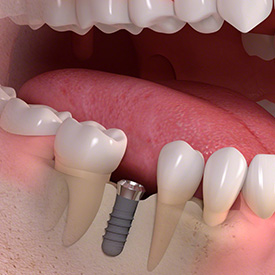 The implant will be surgically inserted into your jaw using local anesthetic. Depending on the individual case, a temporary restoration may be placed on the implant during the healing stage, while the bone around the implant grows. A temporary restoration allows you to enjoy a natural-looking smile throughout the entire process.
Step Three: Healing
During the healing phase, the implant bonds with your jaw bone. The bone around the implant grows and integrates with the implant surface, a process that takes anywhere between four weeks and a few months. After approximately one week, your stitches will be removed. Diligent oral hygiene during this phase is vital for successful healing.
Step Four: Your New Teeth are Created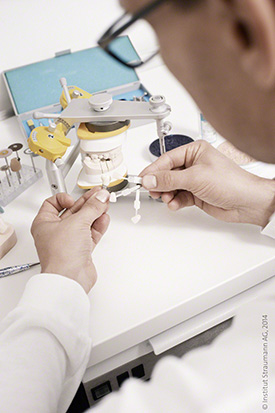 As your implant bonds itself to the bone during the healing phase, your dentist and laboratory partners will to create your personalized artificial tooth crown. This will be placed once the healing phase is complete.
Step Five: Restoration Placement
Your final restoration is connected to the implant, leaving you free to smile, bite, and chew like before.